For members
Are Norway's top attractions at risk of over-tourism?
Norway's tourism industry is showing signs of recovery following the pandemic. However, as international visitors return to tourist hotspots, the country is again debating the pros and cons of mass tourism.
Published: 29 July 2022 11:28 CEST
Updated: 11 August 2022 15:29 CEST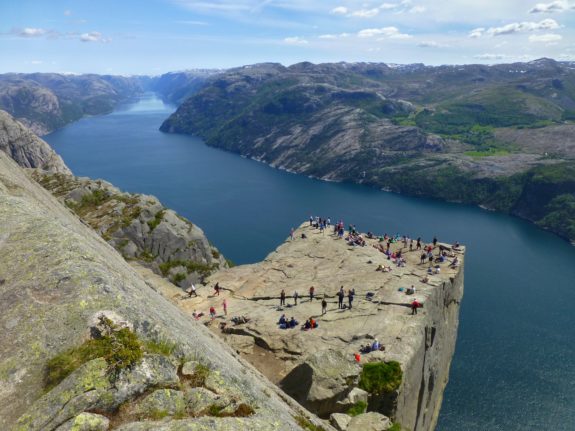 The Local Norway takes a look at whether Norway has an over-tourism problem. Pictured is Pulpit Rock. Photo by
Jordi Vich Navarro
on
Unsplash
Yes, train travel across Europe is far better than flying – even with kids
Hoping to do his bit for the planet, perhaps save some money and avoid spending any time in airports, The Local's Ben McPartland decided to travel 2,000km with his family across Europe by train - not plane. Here's how he got on on and would he recommend it?
Published: 11 August 2022 11:55 CEST