For members
What you need to know about Norway's May 17th celebrations this year 
For the first time in three years, Norway will mark its national day of celebration, Constitution Day, without pandemic restrictions. This is what you need to know about May 17th.
Published: 13 May 2022 16:36 CEST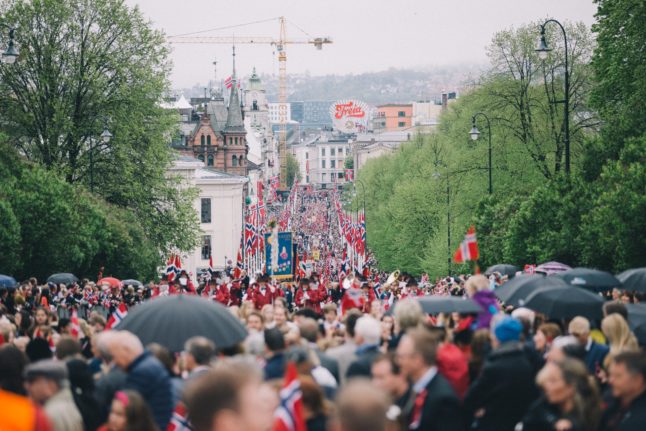 Here's what to expect on May 17th. Pictured are people on Karl Johan street. Photo by Gadiel Lazcano on Unsplash.
For members
Five Norwegian words which help sum up May 17th
Norway's national day, May 17th, which marks the signing of the country's constitution, is a unique celebration with plenty of traditions. Here are five words that help explain the occasion.
Published: 16 May 2022 16:37 CEST