For members
EXPLAINED: Why isn't Norway an EU member?
Despite being offered the chance to join, Norway isn't an EU member, but why is this? The Local looks at Norway's relationship with the European Union and examines why it has chosen not to join.
Published: 1 March 2022 14:20 CET
Updated: 27 March 2022 11:22 CEST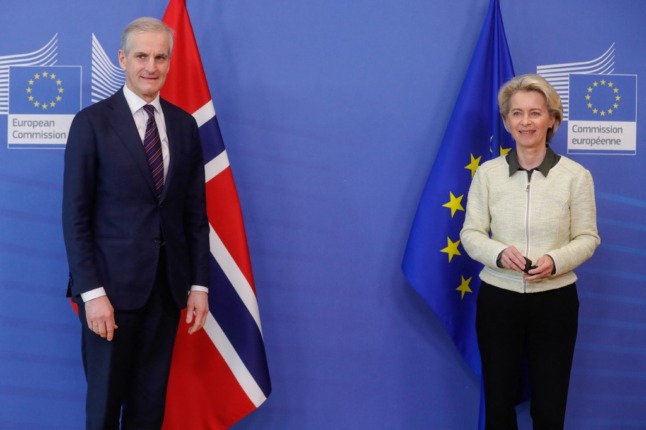 Here's why Norway hasn't joined the EU. Norway's Prime Minister Jonas Gahr Store (L) in a file photo with European Commission President Ursula von der Leyen. Photo by Stephanie LECOCQ / POOL / AFP
For members
EXPLAINED: What the revised national budget in Norway means for foreigners 
The Norwegian government has presented its revised budget for 2022. Here's The Local's roundup of some of the key proposals and what they mean for your wallet.
Published: 12 May 2022 13:06 CEST
Updated: 14 May 2022 09:51 CEST