For members
INTERVIEW: How Norway's border with Russia could be affected by the invasion of Ukraine
Norway shares a border with Russia in the High North, where the two countries cooperate on several issues at a regional level. The Local has taken a look at how the invasion of Ukraine will affect relations between the two at the border.
Published: 25 February 2022 12:51 CET
Updated: 25 February 2022 16:43 CET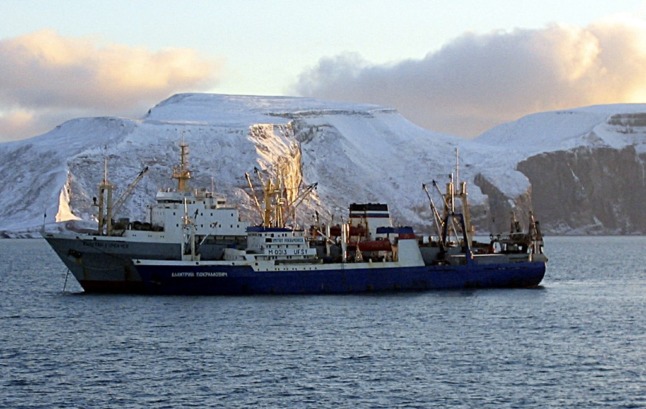 Norway is in a number of agreements with Russia, including one on fishing in the Barents Sea. Pictured is a file photo of a Russian fishing vessel in the Barents Sea. Photo by Norwegian coast guard, Scanpix, AFP
Rapping, breakdancing Ukrainians win Eurovision in musical morale boost
Ukraine won the Eurovision Song Contest Sunday with an infectious hip-hop folk melody, boosting spirits in the embattled nation fighting off a Russian invasion that has killed thousands and displaced millions of people.
Published: 15 May 2022 08:42 CEST