For members
What are the latest rules for travel between Norway and the United Kingdom?
Covid travel testing rules for arrivals into the UK have been relaxed, making travel from Norway to the United Kingdom cheaper and more straightforward.
Published: 6 December 2021 15:39 CET
Updated: 7 January 2022 11:42 CET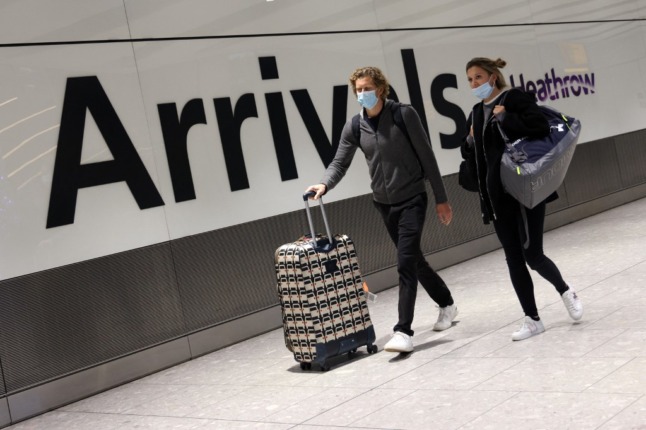 Here's everything you need to know about travel between the UK and Norway. Pictured are travellers arriving at London Heathrow Airport. Adrian Dennis / AFP
Tourists: What to do if you catch Covid-19 in Norway 
All Covid travel rules for Norway have been completely lifted for a while now- but what happens if you test positive or start to develop Covid symptoms while you are here?
Published: 7 July 2022 14:03 CEST