For members
What Erna Solberg's seven election promises mean for foreign residents in Norway 
Norwegian PM Erna Solberg has made seven election pledges, but what will they mean for you if she stays on as prime minister? Here's what you need to know. 
Published: 10 August 2021 14:22 CEST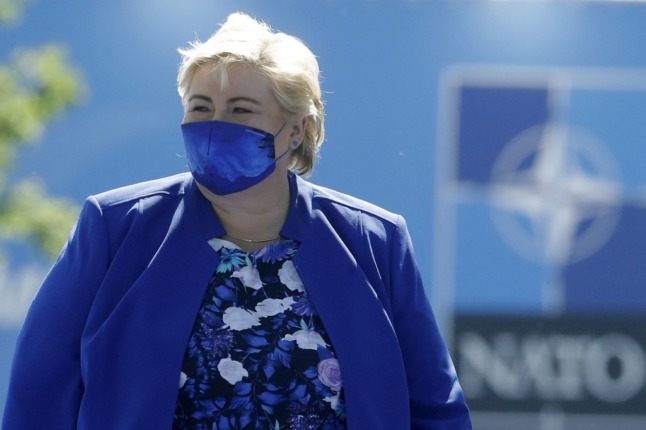 Norwegian Prime Minister Erna Solberg has issued seven promises to voters. Photo: Olivier Hoslet/AFP
Air-con, ties and lights: How Europe plans to save energy and get through winter without blackouts
In the face of possible energy shortages due to the Russian invasion of Ukraine, countries around Europe are taking action to cut their energy use and ensure that the lights remain on this winter. Here's a look at some of the rules and recommendations that governments are introducing.
Published: 3 August 2022 16:12 CEST