For members
EXPLAINED: How to access Norway's Covid-19 certificate
The complete domestic version of Norway's Covid health certificate is here, but where can you find it, what will you need it for, and what do you need to log in and view the certificate? Here's everything you need to know. 
Published: 11 June 2021 17:35 CEST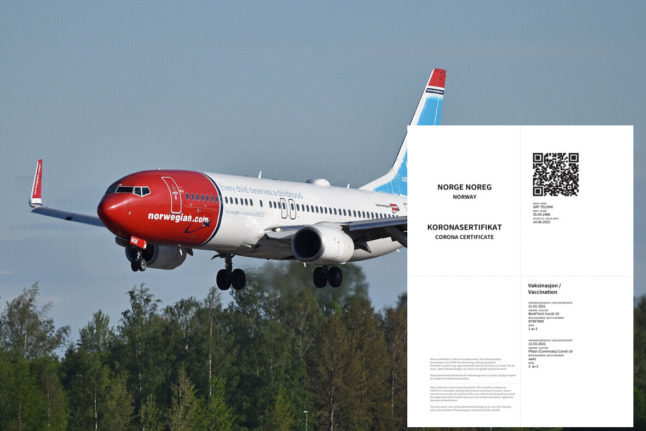 A Boeing 737 landing at Oslo Gardermoen airport. Alan Wilson Flickr
For members
Explained: How to register foreign Covid-19 vaccines in Norway 
Did you know that you can get coronavirus vaccines taken abroad added to your Norwegian Covid certificate? Here's how. 
Published: 12 August 2021 13:50 CEST