Presented by lufthansa
Are you as adventurous as this Nordic couple at Christmas?
They say there's no place like home but there's also no place like Nairobi. So why celebrate Christmas in the same place every year when you can spend it exploring somewhere new?
Thorunn Bjarnadottir is a travel aficionado. The Icelander has spent the better part of the last 25 years living between Scandinavia, Africa and the United States. Moving around the world is second nature to Thorunn, whose mother works in development aid for the Icelandic ministry.
Win a trip for two to Lisbon, Turin or Budapest! Click here to join The Local's group for European travellers to enter the competition
"My mum has been dragging me around since I was a small kid," she tells The Local. "Every couple of years I'm used to being in some new place!"
Despite the regular upheaval, she "wouldn't change it for anything" and has herself relocated to New York and Stockholm, where she currently lives. Growing up, Thorunn and her mother would often spend Christmas in some far-flung place - Yuletide abroad has become "a thing" which Thorunn's fiancé Sindri Sigurdsson has also embraced.
For Sindri, the best part of spending Christmas abroad is discovering how different cultures celebrate and gaining new perspective on the holiday.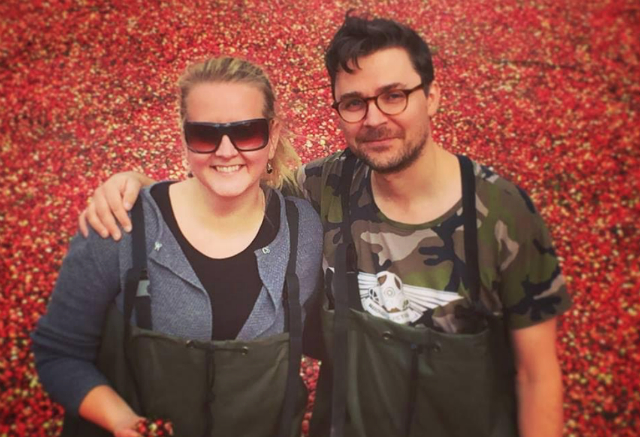 "Last time we were in Malawi for Christmas, we went to a safari park for a couple of days," he recalls. "We spent Christmas Day in the bush, out in nature. The locals put on a party which everyone could join. There was dancing and singing, it was quite different coming from Iceland!"
This year will be the couple's second Christmas trip to Malawi and their third abroad, having spent Christmas 2015 in Mozambique. Thorunn has also spent the festive period in Namibia, Uganda, Cape Town, New York and, of course, Iceland, where the couple celebrate every other year.
Christmas in Cape Town
Of all the cities to spend Christmas, Thorunn says Cape Town is her favourite. The coastal city in South Africa has it all: an abundance of nature, a mix of African and European culture and more once-in-a-lifetime activities than you can shake a stick at.
Read more about Cape Town in Lufthansa's travel guide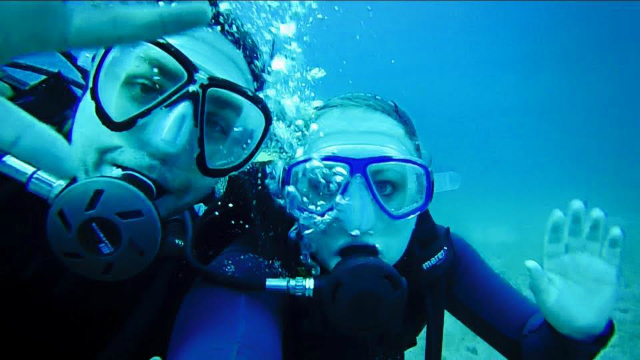 "I've spent a couple of Christmases in Cape Town. It's beautiful! You get a nice mix of African culture but it's also very European so you have vineyards, and it's very modern with everything in the city. You can go swimming, take a sunset cruise, see African animals, see real township life. One time I went swimming with penguins!"
Thorunn and Sindri will complete their upcoming Christmas trip with a short but eventful stopover in Nairobi followed by a romantic day in Paris to celebrate their anniversary. 
Read more about Paris in Lufthansa's travel guide
With just 18 hours in Nairobi, Thorunn has meticulously planned every minute so they don't waste a moment.
"There's a safari park attached to the city so it's really close to get to," she explains. "Somebody will pick us up at the airport, take us for safari then take us to an elephant orphanage. Then we'll go to a giraffe centre where you get closer interaction with the animals, before having some lunch at a local place where we can also buy some traditional items."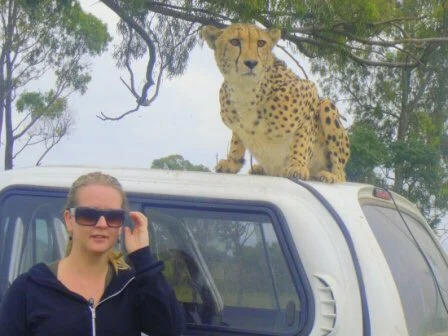 Christmas traditions
Even Scrooges can't help but feel somewhat attached to their local Christmas traditions. But spending Christmas abroad doesn't mean abandoning them entirely. And besides, says Thorunn, it comes with other perks.
"Initially we would bring food with us and try to make it as 'normal' as possible. But you would always have sunshine and a different climate than you would otherwise have in Iceland. It's still festive but it's quite nice to wear a dress and not trudge through snow in your Christmas outfit!"
Thorunn, Sindri (and Thorunn's mum) still celebrate Icelandic Christmas on the 24th, opening presents and gathering around the table for a family meal. However, they're not against experimenting with new Christmas customs - even traditions that originate half the world away.
"Last year we did make quite a significant deviation," recalls Thorunn. "Icelandic Christmas is on the 24th so we opened presents that evening but instead of making a big deal of cooking dinner, we decided to make it a Japanese Christmas and ordered KFC!"
Dreaming of a white Christmas
Thorunn appreciates the merits of a warm Christmas, but she's had her fair share of white ones too. In her native Iceland, but also New York where she was based in 2008. She might not have swum with penguins or taken many sunset cruises, but the Big Apple is among the most magical places to spend Christmas.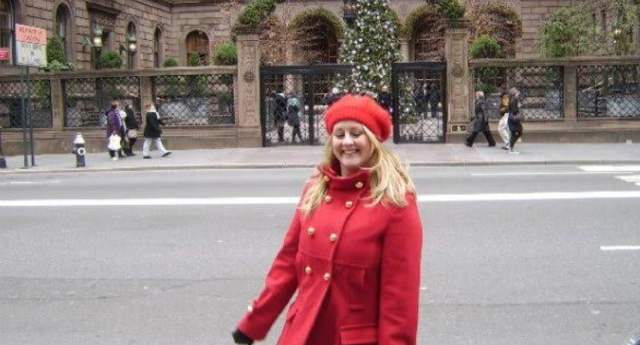 "That year my mother was in Iceland so she came to visit me for Christmas and New Year. It was -14 degrees but there are so many Christmas lights and so many people! It's really, really festive."
Read more about New York in Lufthansa's travel guide
Thorunn and Sindri agree that every Christmas spent abroad is unique but, as the old maxim goes, absence makes the heart grow fonder.
"Once you go somewhere different, the next year you appreciate Christmas 'at home' more," says Sindri. "It refreshes your holiday spirit."

We've partnered with Lufthansa to launch a group for travel fans across Europe. Members can share stories, exchange travel tips and ask #WhereToNext? Join now to find out about weekly flight voucher giveaways and a big surprise in the new year.
This article was produced by The Local Creative Studio and sponsored by Lufthansa. Some names and identifying details have been changed to protect the privacy of individuals.
This content was paid for by an advertiser and produced by The Local's Creative Studio.
See Also