The hugely popular 23-year-old athlete has been in high demand as a model since emerging as one of the sport's hottest new talents.
But despite several recent brushes with the advertising world, including a high-profile hair care campaign last year, Johaug said she was amazed to get the call from the swanky store.
"I just had to convince myself it wasn't a joke," she told newspaper Dagbladet, reminding readers that she wasn't accustomed to the glitz and glamour of the fashion world.
"I grew up wearing base layers and looking out on a barn, so obviously it's great fun for me to be involved in something like this."
Johaug shot to instant fame when she delighted the ski-mad nation with a stirring World Championship gold medal performance in the gruelling 30km mass start race on home snow last March.
"In Johaug we have found not just a Scandinavian ski star but an international model," said Eger co-owner Carl Erik Krefting.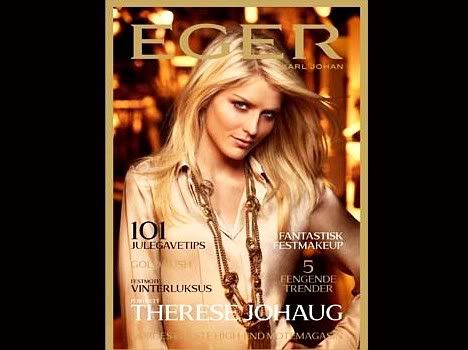 Photo: Baard Lunde